Technology
5 Tips For Building Trust With Your Target Audience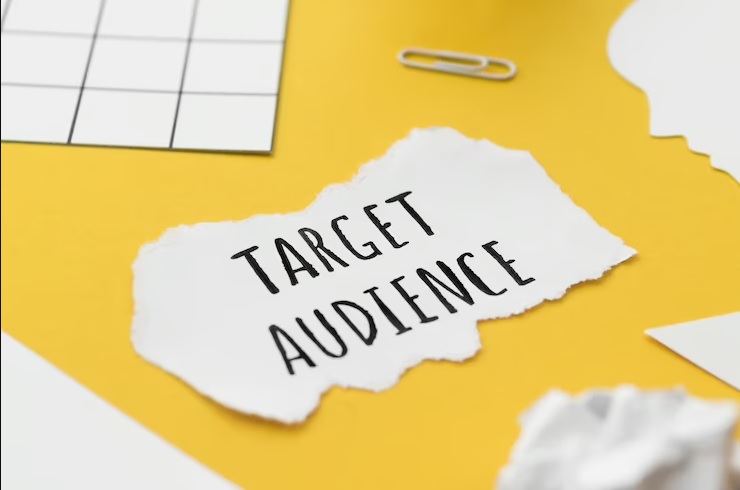 In an ever-competitive digital marketplace where consumers are being bombarded with thousands of adverts on a daily basis, connecting with your audience can be difficult. We humans are dubious by nature and so unless we feel that we can completely trust a brand, we're rarely willing to part with our money.
So, how can you successfully build trust with your target audience? Read on and we'll share all you need to know…
1. Know who your audience is
Understanding who your audience is can benefit your business in a multitude of ways. And we don't just mean having a 'rough' idea about gender, age, and location. In order to truly understand who your audience is you need to know what their likes and dislikes are, what keeps them up at night, and ultimately what makes them tick.
When you know them, you can better connect with them – and that is the key to establishing a genuine level of trust.
If, however, your audience doesn't feel like you get them at all, they'll soon leave you behind.
2. Show up consistently
You are far more likely to trust someone on the street if you see them around your local area regularly. However, as for some random person who springs out of nowhere, you'll be far more cautious if they were to approach you.
The same applies to brands and businesses. If you are consistently showing up and sharing content across multiple platforms – as well as engaging with your followers; you'll have a much easier time establishing yourself as a trustworthy brand.
3. Create genuinely valuable content
Don't create content for the sake of creating content. Your audience will see through it. However, if you invest in high-quality content that brings genuine value to your audience and their lives, then they will come to recognise you as an authority and rely on you in the future.
This is also exceptionally handy for your SEO. Google LOVES content that is designed to improve lives and as such, you will be rewarded for your efforts.
4. Invest in customer care
If you don't invest in customer care you'll soon develop a reputation for it. In fact, customer care is one of the most significant financial benefits any business can afford themselves. By treating your customers with respect and consistently delivering value, you will invariably establish yourself as a reputable and trustworthy brand and it will inspire loyalty.
You can do this by:
Responding to all reviews (including the negative).
Offering solutions to appease unsatisfied customers.
Providing an aftercare service.
Having an extensive FAQ and help section on your website.
Making it easy for customers to contact you when they need advice.
Treating everyone with the respect they deserve.
5. Be transparent
Always be transparent in everything you do – especially the way that you manage your business. If you never lie or try to disguise hidden payments for example, you'll never have to apologise.
There's no bigger turn off in business than ambiguity. Customers invest in brands that are entirely honest and upfront about what they do and how they do things.
Make life easier for yourself and keep your customers sweet!
Bonus: add reviews and case studies to your website
Finally, another excellent way to establish trust is to provide evidence of your success. Rather than expect customers to take your word for it, show them what your existing customers have to say about your awesome products / services instead. Take this SEO company in Melbourne as an example; on their website you can clearly see positive 5* reviews, client testimonials, and a wealth of real-life cast studies. This will invariably allow potential customers to explore their services with confidence, rather than having to invest on blind faith alone!
Conclusion
And that about sums it up! Let's have a quick recap:
Know your audience (and what makes them tick).
Show up consistently.
Create genuinely valuable content.
Invest in customer care.
Be transparent in everything that you do.
If you adhere to the above 5 tips, you'll have no trouble outshining your competitors, securing a local following, and ultimately ensuring the long-term success of your business.