Lifestyle
The Best Bathroom Features for Couples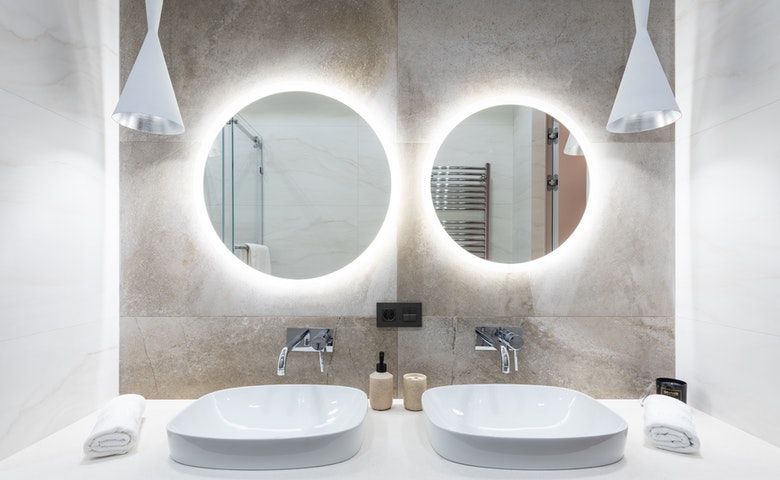 A bathroom is a special place that a couple can use for many purposes. It can be a private escape from the busy world, a means of relaxation and revitalization, or an opportunity to enjoy time with your partner. Whatever it may be for you, there are some features that you might want to incorporate into your bathroom design so that it's perfect for both of you.
Heated Floors in the Bathroom
One of the essential features in a bathroom is comfort, which you can achieve with proper heating. While you might want to keep your bathroom free from excess heat when you're not using it, having a heated floor can be a great way to enjoy every use of the room. The warmth will help ease tired feet and legs after walking or standing for a long time, and heat from the floor will permeate throughout the room to provide a sense of coziness.
Larger Bathtub/Shower Space
Having enough room in the bathroom to shower is a struggle many people face, and it only gets worse when you have a partner. Having a shower with enough room for two people can save a lot of time and can be a lot of fun. At the same time, a jetted bathtub is a great addition for those who are looking to relax. Having enough room to stretch out also makes the bathtub comfortable for one or more people.
Separate Sinks
Couples can design their bathrooms with plenty of options for the sink area, including having one vanity and two separate sinks or designing the room so that both people share a single sink. One popular choice is to have one side for each person's use — this allows you to get ready at your own pace without worrying about taking too much time away from your partner. It also helps keep personal items like toothbrushes and contact lens cases out of sight while still providing ample space for storing toiletries.
Extra Storage/Laundry Space
Extra drawers in the bathroom for a couple can be helpful for many reasons. First, there's the obvious benefit of keeping the countertops clear of excess grooming tools making it easier to find what you want when you need it. Then there's the fact that having room to store laundry means you can unload your laundry when it comes in without ever having to worry about running out of space.
A private room where a couple can enjoy each other's company, relax, and revitalize themselves for what lies ahead of them in their busy world. Designing this space with some features like heated floors and separate sinks will be perfect both partners. Keep these things in mind the next time you're looking to change up your home, and seek advice from local specialists, like for bathroom renovations in Hornsby.