Health
Picking Footwear to Keep Your Feet Safe and Warm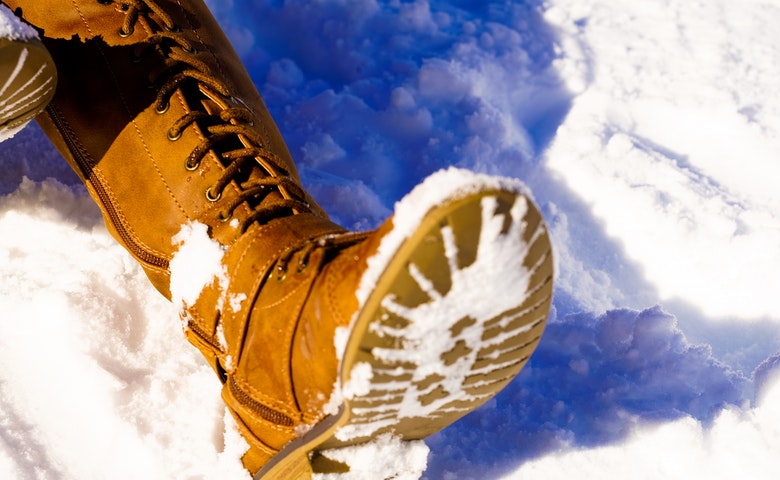 With the cold winter, temperatures are slowly dropping, and for a fact, snow days are also approaching. Therefore, it is essential to be stylish and keep your feet warm and comfortable whenever you are required to do a job that needs your presence physically. With the fact that after the pandemic happened and many people are working from home, there is a small percentage that needs access to their workspaces or even to attend meetings physically, but with the cold weather, exposed feet may feel uncomfortable. Choosing the proper footwear is essential. However, it is easy to pick what to wear and the parameters to choose from with the correct information at hand.
With this climate, fully closed shoes are the perfect choice to avoid exposure. To choose these shoes, it is essential to choose the type of shoes that will provide insulation for your feet and be waterproof.
There is a wide variety of shoes for both ladies and men to choose from. They are available at different prices and provide the desired comfort based on your work. If you are looking for long-lasting and stylish winter boots and can't get your hands on some blue steel work boots, some of the top shoe brands known to produce quality shoes got you covered.
The Merrell Boots
These are some of the perfect choice boots to consider as a man this winter for several reasons. They are ideal first because they feature a waterproof cover and low-bulk insulation. The sole of this boot is fantastic in this climate because it provides an excellent grip on wet, frozen surfaces perfectly well.
The boots are also not too high, but they cover your feet up to the ankle top, where your pants cover the upper part of your feet.
Adidas Terrex Pathmaker
Made by Adidas, a company well known for some high-quality shoes, you can as well guess that they didn't disappoint here either. These boots are made of waterproof material, but with this material, it is breathable. Therefore, your feet are kept warm but aerated to prevent excessive sweating. They also feature an insulation material that ensures your feet are warm even in cold and wet conditions.
The North Face Tsumoru Boots
This is another perfect pair of boots to consider in this climate. Available in four different colors, Tsumoru boots are insulated, waterproof, and relatively light, making them a perfect choice in this cold weather. This boot features a rubber sole and a mesh upper, which provide the ideal performance for winter.
Arc'teryx Acrux TR GTX Boot
This boot mixes both style and performance, making it a perfect choice during this winter. It is a relatively light boot that combines insulation, waterproof, flexible, and breathable material in its making. The boot is another choice to choose from this winter.
Blundstone Thermal Boots
You will hear them popularly described as "waterproof, toasty, and tough." They are lace-less boots that combine style and waterproof conditions in their making. They can also be used as excellent office pop-up footwear.
For the ladies, below are some of the best boots that are ideal for you this winter. Ladies will want a combination of style and performance in this weather.
Dr. Martens DM's Wintergrip Chelsea Boot
Chelsea boots are primarily found in their velvet covering material. However, unlike the velvet material, these boots, which have been designed to maintain a grip of both style and performance, have a fleece-lined waterproof leather which is ideal even for the snowiest winter walks. They also provide an excellent grip when walking to add to the list of comfort when walking.
The above types are some of the ideal boots for you during this winter and consider purchasing. Having done some research, these are some of the best five boots which will ensure you maintain the style and provide performance. However, it is essential to note that they are of different range of prices and therefore it is essential to choose wisely one that befits your pockets.