Auto
A Step-by-Step Guide to Buying Wheels Online and Saving 10% on Your Purchase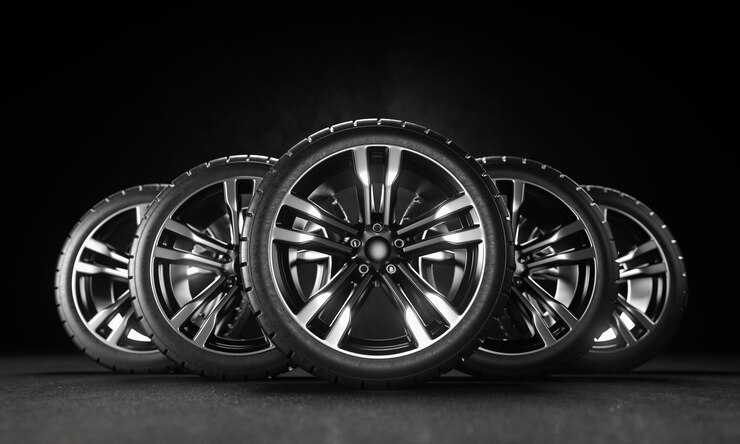 Purchasing wheels online has never been easier, and now you can save more than ever before. In this guide, we will walk you through the process of buying wheels online, including selecting the right size and type for your vehicle, and how to take advantage of a 10% discount just by leaving your cart for 24 hours.
1. Determine the Right Size
Start by identifying the appropriate wheel size for your vehicle. Check your owner's manual, existing wheel size markings, or the driver's door jamb for a placard with the recommended wheel dimensions. It's essential to select the correct size to ensure optimal performance and safety.
2. Choose the Wheel Material
Wheels are commonly made from two materials: steel and alloy. Steel wheels are durable and less expensive, while alloy wheels are lighter and offer improved handling and fuel efficiency. Consider your vehicle type and driving conditions when selecting wheel materials.
3. Select the Design
Alloy wheels come in a variety of designs and finishes to suit your preferences and enhance your vehicle's appearance. Browse the online catalog and visualize how the wheels will look on your car before making a decision.
4. Verify Fitment
Before adding wheels to your cart, ensure they will fit your vehicle correctly. Check compatibility with your vehicle's make, model, and year. Incorrect fitment can cause safety issues, poor handling, and damage to your vehicle.
5. Add Wheels to Cart and Unlock Savings
Once you've found the perfect wheels for your vehicle, add them to your shopping cart. To receive a 10% discount, leave the cart for 24 hours. The website will automatically send you a discount code via email, which you can apply during checkout.
6. Check for Manufacturer Warranties
Before completing your purchase, review the manufacturer's warranty information. Warranties protect your investment by covering defects in materials and workmanship. Ensure you understand the terms and conditions to make the most of your warranty coverage.
7. Review Shipping and Return Policies
Familiarize yourself with the website's shipping and return policies to avoid any surprises. Look for retailers offering free shipping and straightforward returns in case the wheels do not meet your expectations.
8. Complete Your Purchase with the 10% Discount
Apply the 10% discount code you received via email during the checkout process. By taking advantage of this exclusive offer, you can save on your wheel purchase and enjoy an affordable and satisfying online shopping experience.
Conclusion
The process of buying wheels online is convenient, and secure, and offers a variety of options to suit your needs. By following this step-by-step guide, you can confidently select the perfect wheels for your vehicle and take advantage of a 10% discount just by leaving your cart for 24 hours. Experience the ease and cost savings of online wheel shopping today. Find more informative automotive stories and updates here with Crauzby.